The Puerto Aventuras Golf Course is an exciting adventure within a friendly and quiet setting. This 9-hole Par 36 course was the first Golf Course in the Riviera Maya, designed by renowned PGA player Thomas Lehman in 1991.
The field is covered by a soft and smooth carpet of Bermuda grass, surrounded by palm trees, tropical trees and Caribbean fauna, where you can enjoy this relaxing sport without taking a long time away from those who accompany you.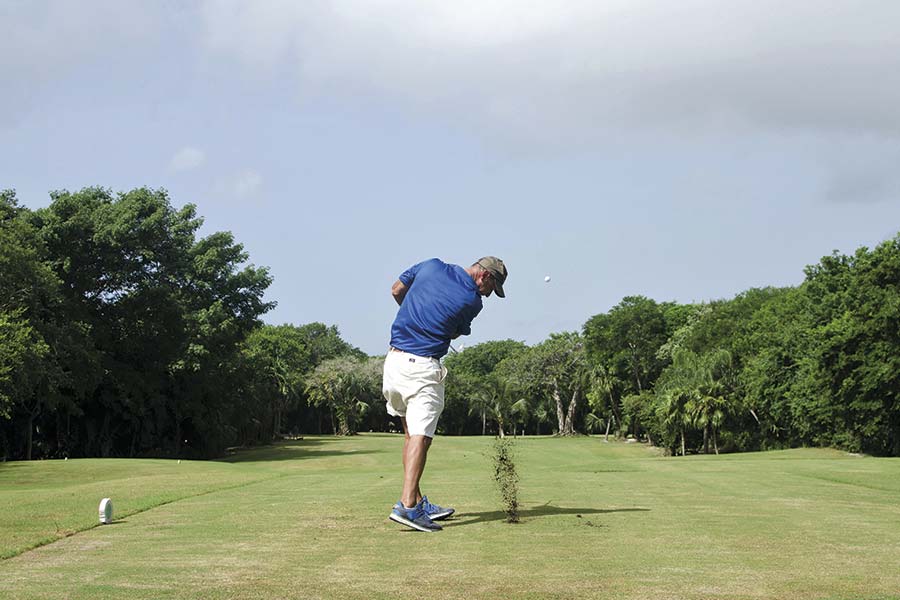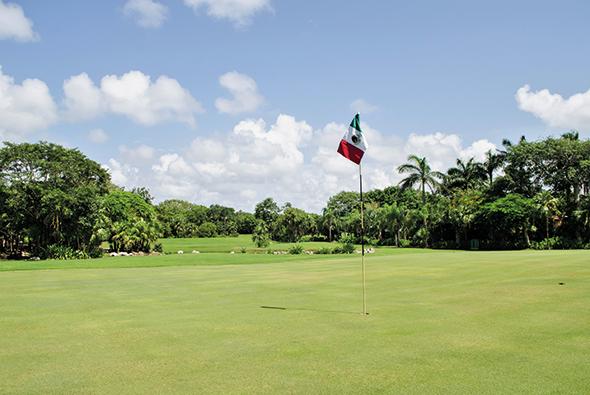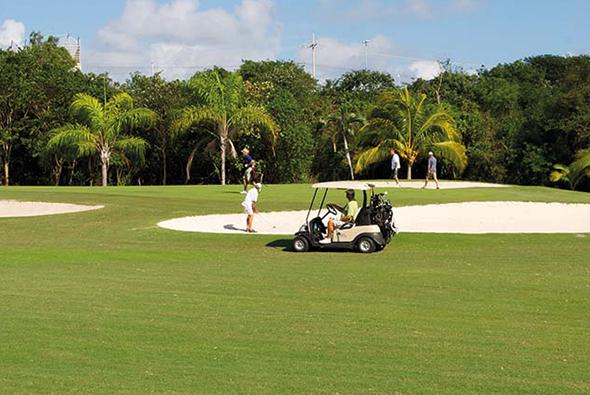 Our field is open from 7:30 am until dusk. The field etiquette is casual and relaxed. You can play 9, 18 or 27 holes depending on your health and the time you have. The route can be done walking with a "pull cart", with its sticks on the shoulder or comfortably with an electric cart.
For the resident friends of this beautiful community in Puerto Aventuras Golf & Racquet Club, we have tennis lessons for children, beginners and advanced.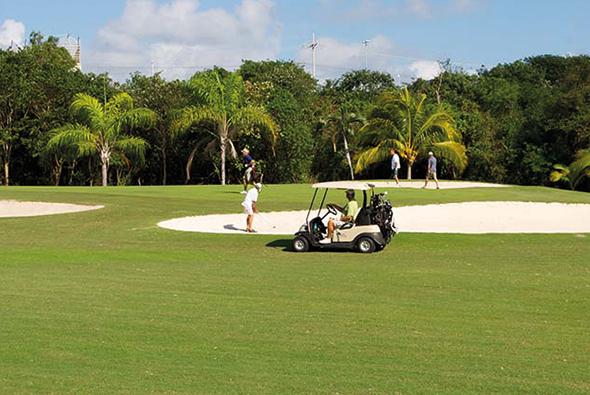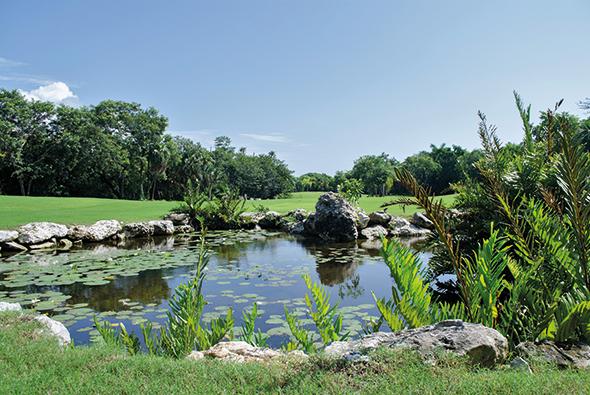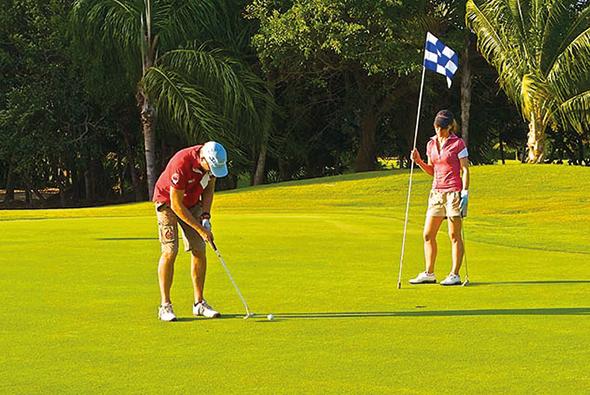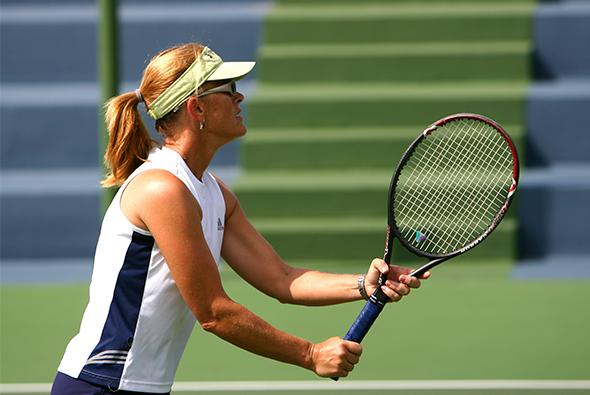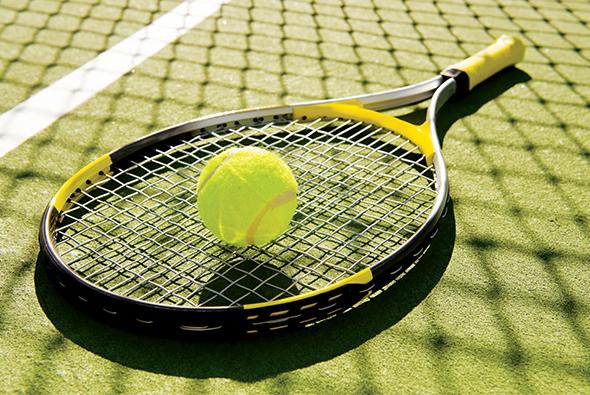 We have tennis courts with synthetic grass where you can practice the beautiful "white sport" surrounded by lush vegetation. The tranquility in this space will allow a greater concentration to increase your athletic abilities.
Open every day from 7:30 am until dusk.